Financial institutions
We support all types of payments and transfers, and provide access to providers in different countries with a single contract. Your customers will be able to make payments to the Bank in all available ways and in all Velespay channels, at any time.

Repayment of loans and deposit of accounts
Your customers can remotely repay loans, top up accounts and make transfers, which will help to establish the collection process and speed up the transfer of funds.

Convenience in calculations
Ready-made registers for payments in real time will simplify and speed up the introduction of reporting. We will implement automatic information exchange with your accounting system.

Help
Individual approach to cooperation, assistance in working 24/7, for your employees and customers.

Award
Flexible system of rates for Banks, depending on the scheme of cooperation and products.

Integration
Easy technical integration with the platform. Free development of technical information exchange by our programmers.

Payment form design
We have thoroughly worked out the UX and design of our payment forms and widgets. The interfaces are not only beautiful, but also functional: they support any resolution (desktop, smartphone, tablet), assume various types of integration, as well as customization for your design.

Scope of application
On the basis of our platform, Banks and financial organizations can provide Internet acquiring services, universal payment services-to ensure the acceptance and processing of all types of payments around the world.

Our mission
We want to provide the world's most innovative payment ecosystem, allowing any participant to organize payment acceptance with minimal costs and focus on solving business problems, without spending time and resources on developing their own payment solution.

An additional way to increase your income.
Providing our customers with your banking products is an opportunity to increase customer loyalty, expand the customer base and make your bank more recognizable on the world stage.




Bank cards
Issue co-branded and virtual cards for our customers around the world or only from your country. Set your own rates and limits. Customers will be able to pay or withdraw cash with the ability to manage cards in the Velespay personal account.

IBAN and Bank Accounts
Open accounts for our clients in your country with the ability to manage your account in your Velespay personal account. We will take care of the identification of customers and the technical side.

Settlement Bank
Provide settlement bank services in your country for our system. We will become your payment banking agent-aggregator.

Internet acquiring
Accepting payments with bank cards is one of the most convenient and fast ways to pay for goods and services. We will provide Internet Payment Service Provider services, providing the entire infrastructure for accepting payments. At the same time, all payments with merchants will pass through your bank directly.
Retailers and Agents
We provide a convenient personal account for paying for the services of providers, as well as money transfers to anywhere in the world, replenishment of cards, electronic and mobile wallets. More services — more customers. We know what is in demand among customers, and what services will further increase the profitability of your business.

Payment Agent
For residents of Canada: we provide an opportunity to become our payment agent. Accept and issue cash, make money transfers, top up cards and wallets in your office under our license and brand.

Sales Agent
Issue top-up cards (e-Voucher, prepaid card, stored value card) in your personal account and sell them in your country or via the Internet, in electronic and physical form.

Payment for services
We provide the opportunity to pay for the services of providers around the world: Banks, Wallets, Mobile communications, Travel services, Social networks, and other categories.

Identification
The identity verification procedure is relevant for Velespay users and partners. Passing identification opens up new opportunities-expands the limits on transactions, money transfers, cash withdrawals, issuing cards and opening accounts with partner banks.

Internet acquiring
Accepting payments with bank cards and wallets is one of the most convenient and fast ways to pay for goods and services. Bring customers to the service, become their manager and get rewarded from the turnover.
Velespay Terminals (Soon)
We offer solutions for terminal owners and landlords. A full range of software for accepting cash payments in favor of providers around the world through any convenient tool: payment terminals, mobile POS terminals, software products and payment acceptance modules.
Providers
We offer a reliable and affordable payment acceptance service for your customers. They can use online payments or make a cash payment at any of the points of the agency network in Canada and abroad.
Velespay payment service is ready to connect providers and start accepting payments for the following services:

Telephony
Telephony, IP telephony, long-distance and international communication.

Internet
Internet service providers of all types of access (ADSL, Ethernet, satellite, mobile).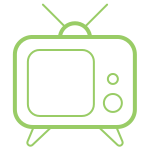 TV

Housing and communal services
Settlement centers, management companies, homeowners ' associations, housing cooperatives, energy sales companies, gas companies,water utilities, radio stations, operators of fixed long-distance communication, garbage collection, security companies, intercom.

Domain registration
Providers that provide domain name registration services.

Hosting
Providers of services that provide computing power for the physical placement of information on a server that is constantly located on the Internet.

Information services
Suppliers that provide reference and information services.

Security systems
Organizations that provide satellite and remote security services.

Educational services
Educational institutions: universities, schools, preschool institutions.

Online games
Providers of paid Internet games, with the exception of gambling.

Online communication
Multi-user sites, social networks, online dating sites, online chats.

Content
Suppliers that provide customers with digital copies of works that are objects of intellectual property (written and oral works, sound recordings, video recordings, images, software, etc.).

Products by catalog
Products from catalogs, online stores, group discounts.

Charity work

Tourist products
Companies that book and sell tourist products (intermediaries) - hotels, air and railway tickets.

Hotel reservations
Organizations that provide hotel booking services.

Taxi

Radio
Wired pay radio companies.

Insurance
Companies that provide insurance services (individuals), which have the appropriate license.

Transport card
Operators of automated fare collection systems.

Granting loans
Companies providing microcrediting services for individuals.

Show tickets
Sports clubs, theaters, concert venues.

Technical inspection
Operators of technical inspection, providing services for the mandatory technical inspection of vehicles.

Others
Companies providing legal goods or services in your country.